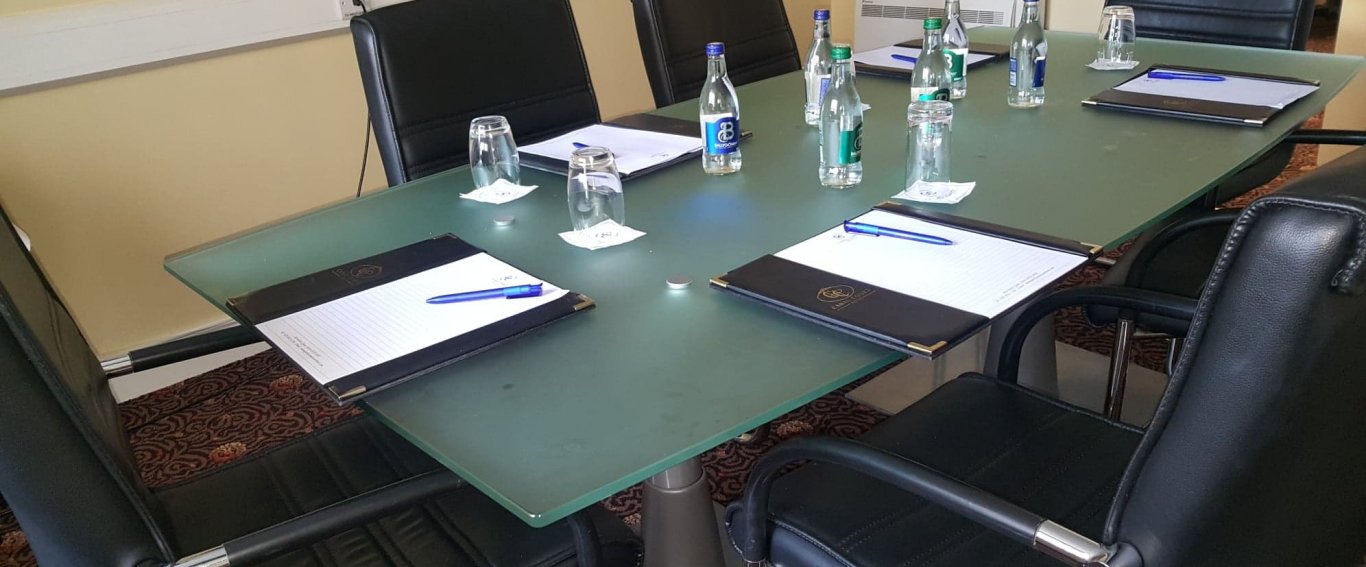 Let's Talk Business
14/06/2019 | News
The Canal Court Hotel is an exquisite destination, with many features which has collectively made the Newry hotspot the famous four star hotel it is today. One of these hidden gem-like features is the options and variety the Canal Court offer in terms of Conferences and Meetings.
Here at the Canal Court, our premier conference hotel is designed to cater for every practical need, boasting 3 suites and 7 syndicate rooms to choose from. As well as this we offer advanced technological capabilities in each room.
Location, Location, Location…
Located in the centre of Newry City, the Canal Court is the heartbeat of this vibrant community and has been for over 20 years now. Overlooking the canal, this four star conference venue has everything you are looking for, and more!
Businesses can carry out cross border trade with ease by choosing one of Canal Court's professional conference rooms. Due to being located half way between Belfast and Dublin, businesses from either side of the border can rendezvous conveniently and have their every need be taken care of by the hotel.
Additionally, if delegates are to stay the night at our hotel, they are setting up camp at the door step of two of the largest shopping centres in Northern Ireland, The Quays and Buttercrane shopping Centre. This locational value allows all visitors to have a variety of shops and restaurants at their disposal if required.
Suite Treat
Regardless of whatever venue our delegates choose, they have the guarantee of fully functioning sound systems, microphones, notepads and pens provided, as well as either ceiling mounted LCD projectors or Plasma TV.
Now, let's have a closer look at some of the unique conference rooms that the Canal Court has to offer, shall we?
Miller's Suite
The Millers Suite has a capacity of up to 650 people and is our largest room in the hotel. Our largest suite also provides guests with in-suite toilets as well as the option for the room to be divided into two, so as to cater to smaller conference groups as well.
The Millers Suite boasts direct access to an outdoor heated balcony which can be alternatively used as a smoking area.
Clanrye Suite
Our Clanrye Suite is a smaller venue and can hold up to 300 people, which can alternatively be transformed into two smaller, sound proof rooms also.
As well as our Millers Suite, the Clanrye has accessible toilets inside the suite.
Mardyke Suite
The Mardyke Suite is our smallest suite available, holding up to 110 people. However, just like the Millers and Clanrye, our Mardyke Suite provides everything needed to hold a conference.
We also cater to smaller groups with smaller suites available:
Kearney Suite
Carrick Suite
Down Suite
Armagh Suite
Mall Suite
Mourne Suite
Business Suite
Stay the Night
Why not stay the night?
If it so happens that your conference runs into two or three days then you have the perfect opportunity to bask in one of our 110 elegant delegate rooms.
Here, you can have the pleasure of unwinding through the use of our excellent leisure facilities- gym, pool, sauna, steam room, you name it! At the Canal Court all guests also have full access to our state-of-the-art Hot Tub which has the power to destress any businessman/woman.
A business conference should run smooth and efficiently, and we here at the Canal Court can guarantee that all your business needs will be met if you choose us as your hosts- no matter how big or small!